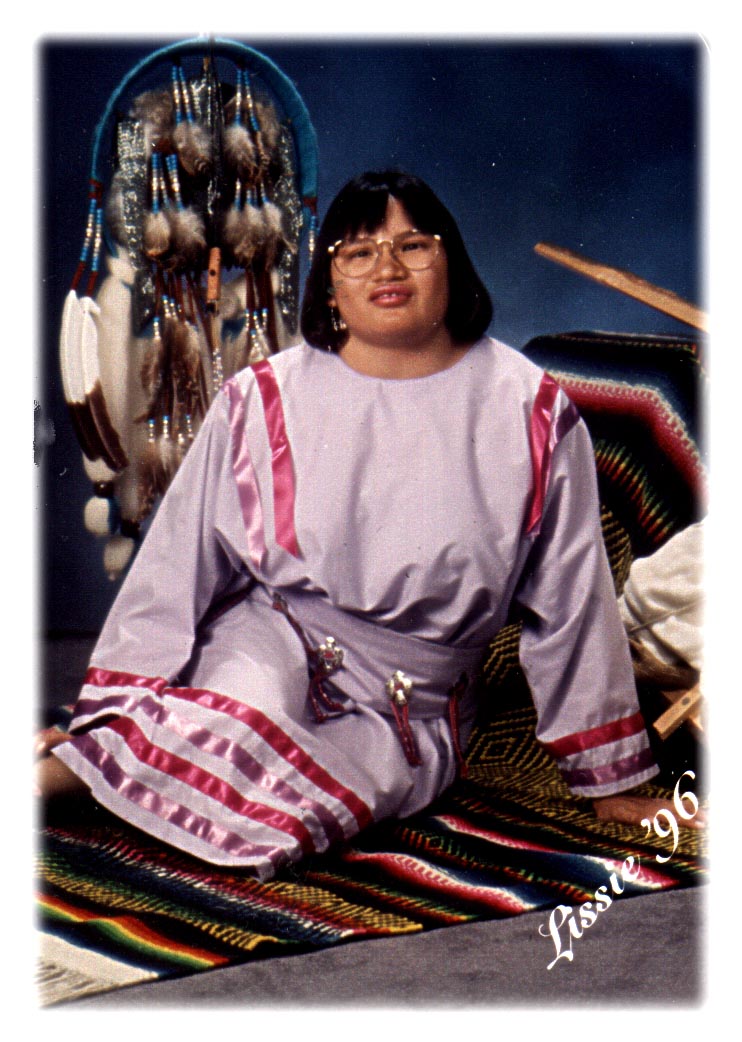 I was born in Havre, MT on Nov 5, 1976 and am one of the first diagnosed children with Fetal Alcohol Syndrome (FAS) in the state of Montana.  I graduated from CMR High School in 1996 and Secondary Life Skills in 1998.

I am now the proud owner of Lissie's Luv Yums, a gourmet dog biscuit business.  My mission is to educate others about FAS and give hope to others.

My support person or foster mom is Sister Johnelle Howanach who is a Sister of Humility of Davenport, Iowa.  She is my job support specialist for my business and assists me in my daily living.

We are creating this website to help educate the world about FAS and to let people know that there is hope and a helping hand for others.

My name is Melissa Clark (Lissie)

or my Assiniboine given name, Eya Be Washday Weya  (Good Words Woman).

I am a Gros Ventre (pronounced Grow Vont) Assiniboine Native American from Fort Belknap Reservation and now live in Great Falls, MT.  I am also an associate member of the Sisters of Humility of Davenport, IA.

Fighting Fetal Alcohol Syndrome

LISSIE'S LUV YUMS FIGHTS FAS